About Financial Knowledge Institute
The FKI is a nationwide 501(c)(3) nonprofit organization that helps employees and communities by increasing financial education. The speakers come from your community and include financial advisors, attorneys, mortgage brokers, real estate professionals, tax professionals and long-term care insurance professionals who donate their time to provide complimentary, on-site, unbiased, non-selling financial informational workshops.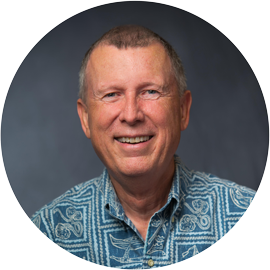 Larry McCabe
Hawaii Chapter Director
Larry McCabe believes in fearless retirement — the kind of retirement you can truly enjoy and share with friends and loved ones. He is committed to helping his clients confidently achieve reliable retirement income with responsible financial strategies. His unique approach to retirement income strategies is inspired by his own experience. He watched a close family member lose half of their retirement savings due to risky investment techniques. It became clear that it is important to have a retirement income strategy that offers a variety of tools to fit one's unique goals and objectives. Larry works with his clients to create a custom strategy using a variety of insurance and annuity products that may offer downside protection from market fluctuations. That is why he joined the Financial Knowledge Institute and founded his own chapter to serve the Hawaiian community through donating his time to educating the community on important personal financial matters. A native of Coos Bay, Oregon, Larry lived in Honolulu, Hawaii, during the 1970s and '80s. While there, he worked as a talk radio host, interviewing local and national personalities, musicians and politicians. In the 1980s, Larry returned to the mainland and began a career with Allstate Insurance Company. His was the largest Allstate agency on the Oregon coast and was perennially rated in the top five agencies in the Northwest Region. Larry and his wife, Wanee, moved "back home" to Hawaii in 2008, choosing to settle in Kailua-Kona. Witnessing an enormous need for retirement strategies in his new community, Larry founded Aloha Life & Retirement Inc. in 2017.  A lifelong guitarist, Larry plays live music for various community events and at his church. He serves on the board of directors for the Kona Choral Society and occasionally performs as a member of the chorus. What he loves most about his life and work in Kona is the wealth of his relationships. Many of his clients at Aloha Life & Retirement Inc. have become good friends, and he looks forward to maintaining those relationships for years to come.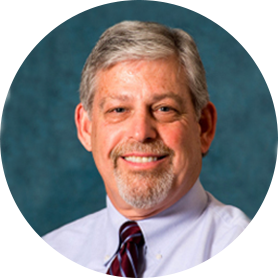 Roger Gainer, CFP®
Golden Gate Chapter Director
Roger is an Investment Adviser Representative (IAR) and a licensed insurance agent in life and health insurance. Roger holds the Chartered Financial Consultant designation from the American College. In addition, he is a certificated paralegal for estate planning. Roger started his career in financial services in 1984 as a commodity broker. It was here he learned about various degrees of risk and to understand and respect the consequences of that risk. The commodities world is fast paced and complex, and it can be quite high on the risk scale. As a result, Roger learned from this experience that managing assets and having a long-term plan can help avoid unnecessary detours in clients' financial lives. With over 22 years in his current financial and insurance services practice, Roger helps clients gain greater control over their financial situation. He also has served as a mentor to other financial professionals. Roger's passion for educating the community led him to the Financial Knowledge Institute to enable him to provide sound financial advice on personal financial matters on a larger scale.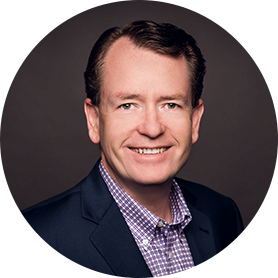 Eric Heckman, CFP®
National Director
eric@financialknowledgeinstitute.org
California Insurance License #OE89971
Eric Heckman, CFP®, is the national director of the Financial Knowledge Institute. He also is the president of Heckman Financial and Insurance Services, Inc., a Registered Investment Advisory firm he founded in 1992.
Eric holds a Bachelor of Science in finance from Santa Clara University. He is a CERTIFIED FINANCIAL PLANNER™ professional and holds the Chartered Financial Consultant (ChFC) and Chartered Life Underwriter (CLU) designations.
Eric finds that many professionals simply get caught up in the crisis of everyday business and family concerns, unwittingly postponing their personal and family financial planning and thereby running the risk of sacrificing their current and future security. With the high speed of life in Silicon Valley, people need to stop to make sure they are on track financially. With a desire to help people plan for their financial futures, Eric assists individuals and families of all income levels in identifying their personal and family goals in order to obtain a comfortable level of financial security for today and tomorrow.
Eric is a member of the San Jose Downtown Rotary and is on the board of the Santa Clara County Boy Scouts and the Horace Mann School Foundation. He is a Cub Scout den leader and a soccer coach. Eric and his wife, Anna, have three sons, Owen, Ethan and Aidan.
Discover how we can help your employees plan for their futures.